FREE 60 MINUTE INITIAL CONSULTATION
Open Discussion About Your Legal Issue
Advice for Your Situation
Immediate Peace of Mind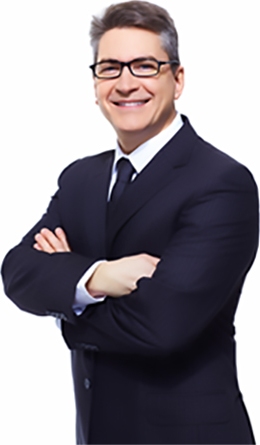 FREE CONSULTATION
Schedule your free 60-minute, no obligation consultation and connect directly with a lawyer who can help your business
FREE 60 MINUTE INITIAL CONSULTATION
Open Discussion About Your Legal Issue
Advice for Your Situation
Immediate Peace of Mind
FREE CONSULTATION
Schedule your free 60-minute, no obligation consultation and connect directly with a lawyer who can help your business
With Counsel Law on the line, we'll break down your legal issue, give advice for your situation and help determine a course of action. Whatever the next step, you get to take it with confidence, knowing you've got an expert already on your side.
To take advantage of your free initial hour with our legal experts, just fill out the form below, and we'll reach out to discuss your legal questions.
IN THIS 60 MINUTES
YOU'LL GET:
Open discussion about your legal issue, so you can determine the relevant facts and any missing information, with a lawyer who knows what question to ask
Direction for how you should proceed – or giving you relief if no action is necessary – from someone with connections to help you execute the best plan
Comprehensive advice on your situation, including possible and desired outcomes, from a legal expert with over 30 years' experience in business law
Peace of mind knowing you can move forward with confidence and get back to business
Clients Reviews
Join the Happy Clients of Counsel Law and see why they love it so much
"Our business requires us to deal with global companies. There are times when this can be intimidating, for instance when there are conflicts between us or when negotiating trade or franchise agreements. Ira has protected our company's interests and has ensured that negotiations are fair and not affected by intimidation or the size of the other company or the law firm representing it. Whether it's the day to day advice or negotiating large settlements or agreements we are glad we have Ira and Counsel Law on our side."
Stephen Krieger – President Barton Auto Parts Inc. /Napa
"I have worked with Ira when he was in house counsel for pthealth. Ira's strength is approaching law from an entrepreneurial perspective. He can help navigate both new and seasoned entrepreneurs through the often convoluted legal issues that one must eventually face."
Mark Cho President- PT Health
"Since meeting Ira in 1992, I have been counting on his sage advice and counsel ranging from commercial and residential real estate, corporate law, family law and several occasions of simple personal guidance. I have always found him to be approachable and available. Ira's calm demeanour and ability to simplify the legal options make him a valued partner in any situation."
Andrea Koronovich – President, Pipeline Communications, Toronto
Let's talk about your business. Schedule your free 60 minute consultation.